OUR FAVORITE ACAI BOWL RECIPE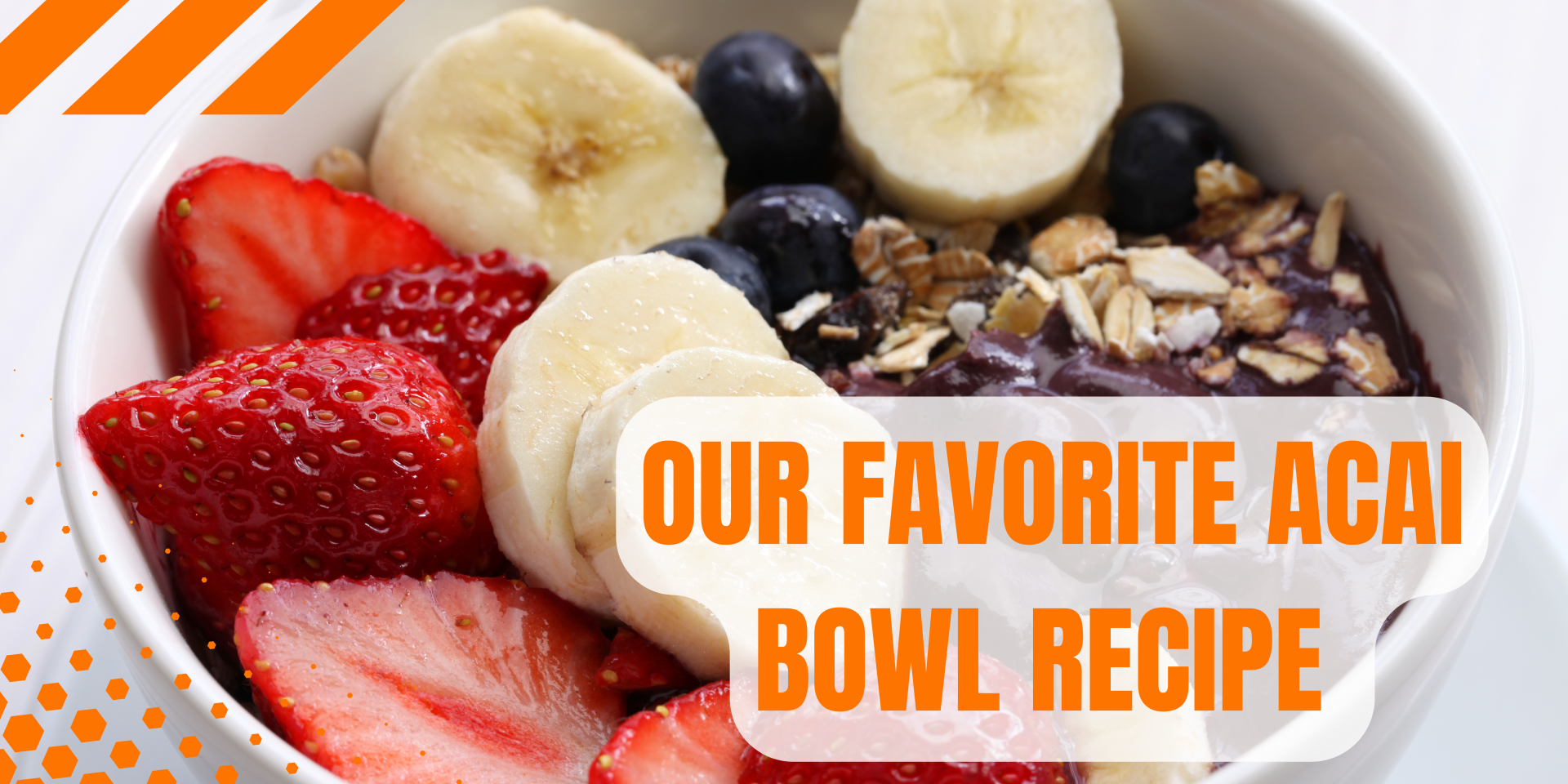 What's So Great About Acai Bowls?

Acai itself tastes like an earthy berry (think blackberry or mulberries) with an undertone of cocoa. That's why with the right add-ins, an Acai bowl not only packs a nutritional punch, it also tastes fantastic and is perfect for summer.
Obviously, the full nutritional acai bowl benefits depend on the acai bowl recipe you choose. Nutritional values will differ depending on what you top your homemade acai bowl with. That's the benefit of making your own bowl—you know exactly what and how much you are eating.
Making your own acai bowl is as simple as blending just a few ingredients together and adding your favorite complementary toppings.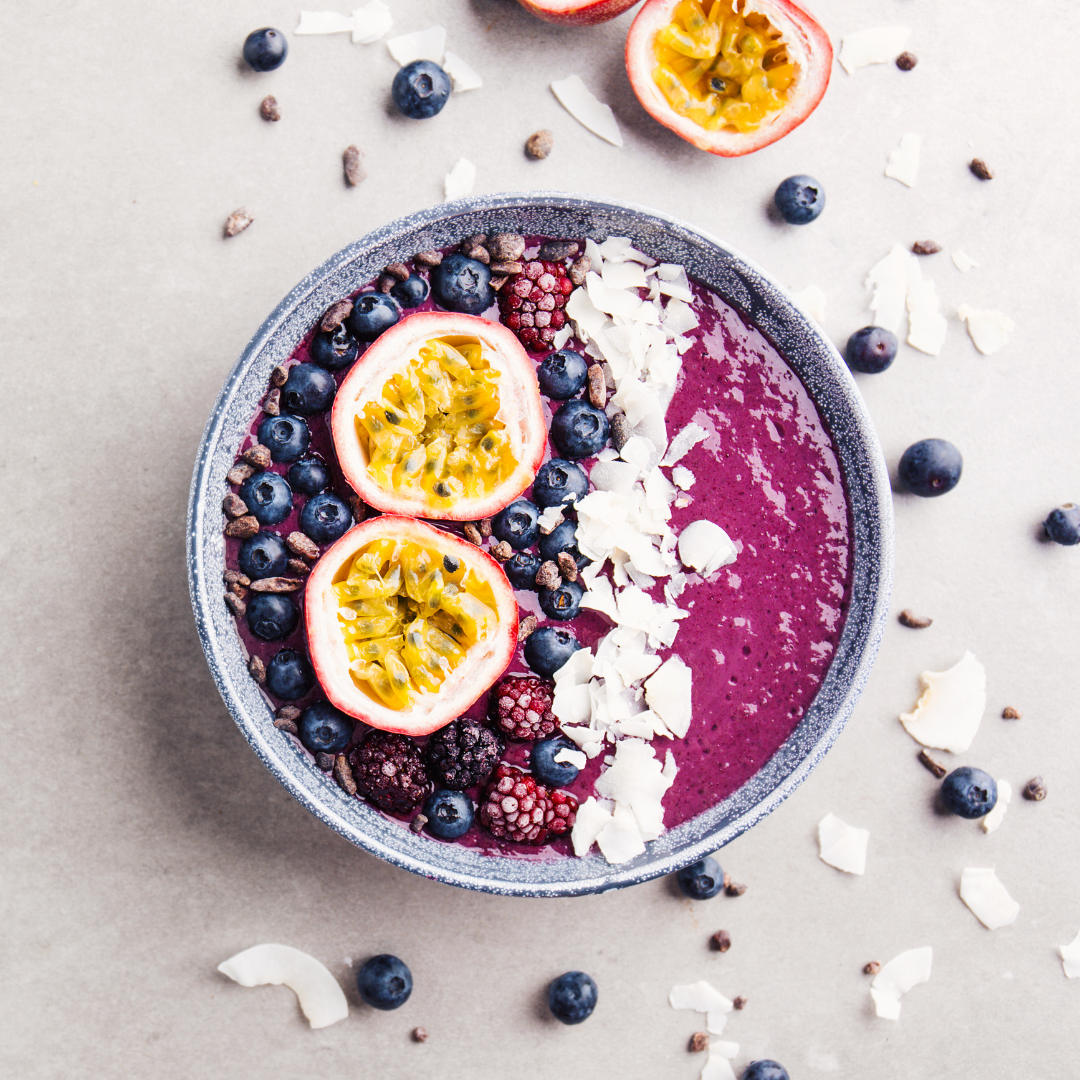 Creating the ideal consistency is key. Too much liquid and you're going to be drinking your bowl.
Here are a few quick tips:
Buy Acai From Reputable, Quality Sources


Acai supplements are not well regulated.

 

Sambazon

 

is a great brand that has sustainable harvesting. They make a pure, unsweetened acai puree that can be found in the frozen food section of most stores like Walmart, Target and Trader Joe's.

Buy Unsweetened Versions


Acai is naturally low in sugar. So, don't waste that health benefit by purchasing varieties that add that sugar back in during processing. 

Freeze Ingredients


This means you'll have to do a little preparation ahead of time for the best version of your acai bowl. Everything needs to be frozen before it's blended. Acai packets are purchased frozen. Other berries are easy to purchase frozen as well. You want this bowl to be thick, so the more frozen your ingredients are, the better.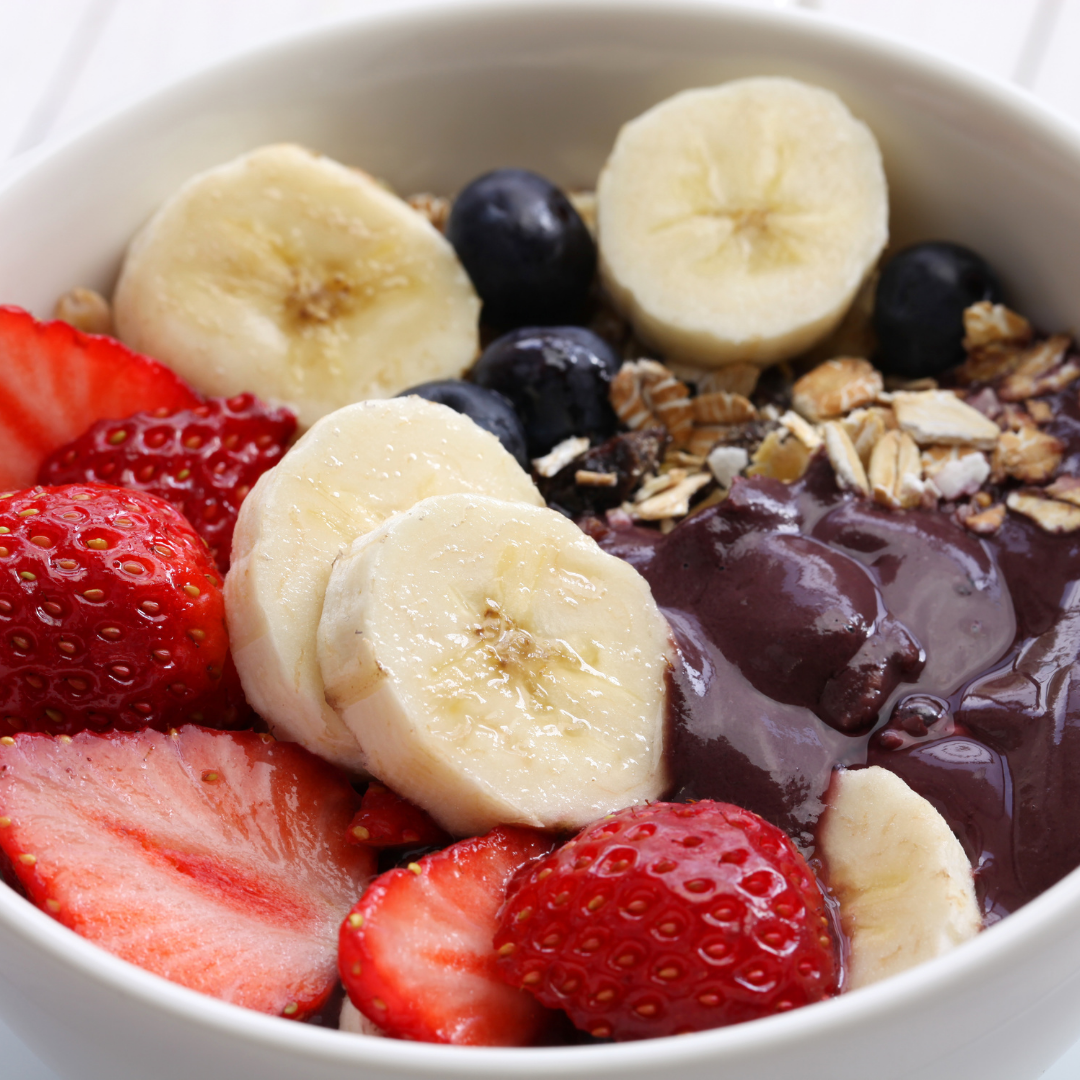 Ingredients
1/3 banana cut and frozen

½ c frozen berries

1 frozen packet of acai berry puree break it into pieces before putting it in the blender

¼ to ¾ c vanilla almond milk (add this little by little as you blend)

1 scoop of Organicland Whey Protein or Organicland Vegan Protein

1 tbsp coconut flakes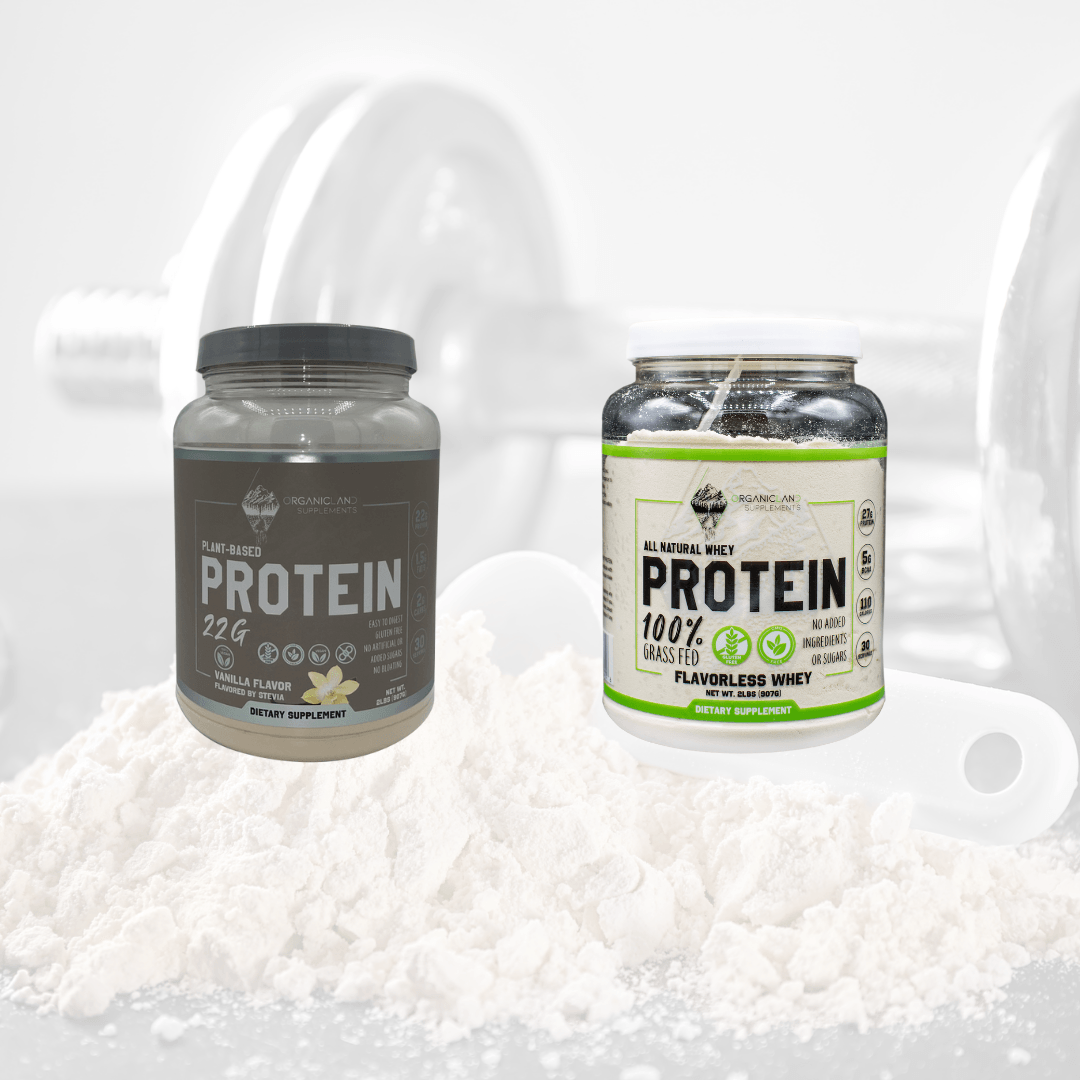 Instructions 
Combine frozen banana, frozen berries, acai berry puree pieces, cold almond milk, and protein in a high-powered blender.

Secure the lid and blend. You may need to pause and scrape the sides down a time or two and to add more almond milk.

Pour the mixture into bowls.

Top with raw honey and coconut flakes.

Serve Immediately
Notes on Toppings
Here are some of our favorite toppings:
Freshly sliced fruit – pineapple, strawberries, blueberries, mango, peaches, kiwi, blackberries

Chia Seeds

Granola (with no added sugar)

Cacao nibs

Hemp seeds

Flax Seeds

Almond slivers

Bee pollen granules

Chopped pecans or walnuts
Bon appétit!