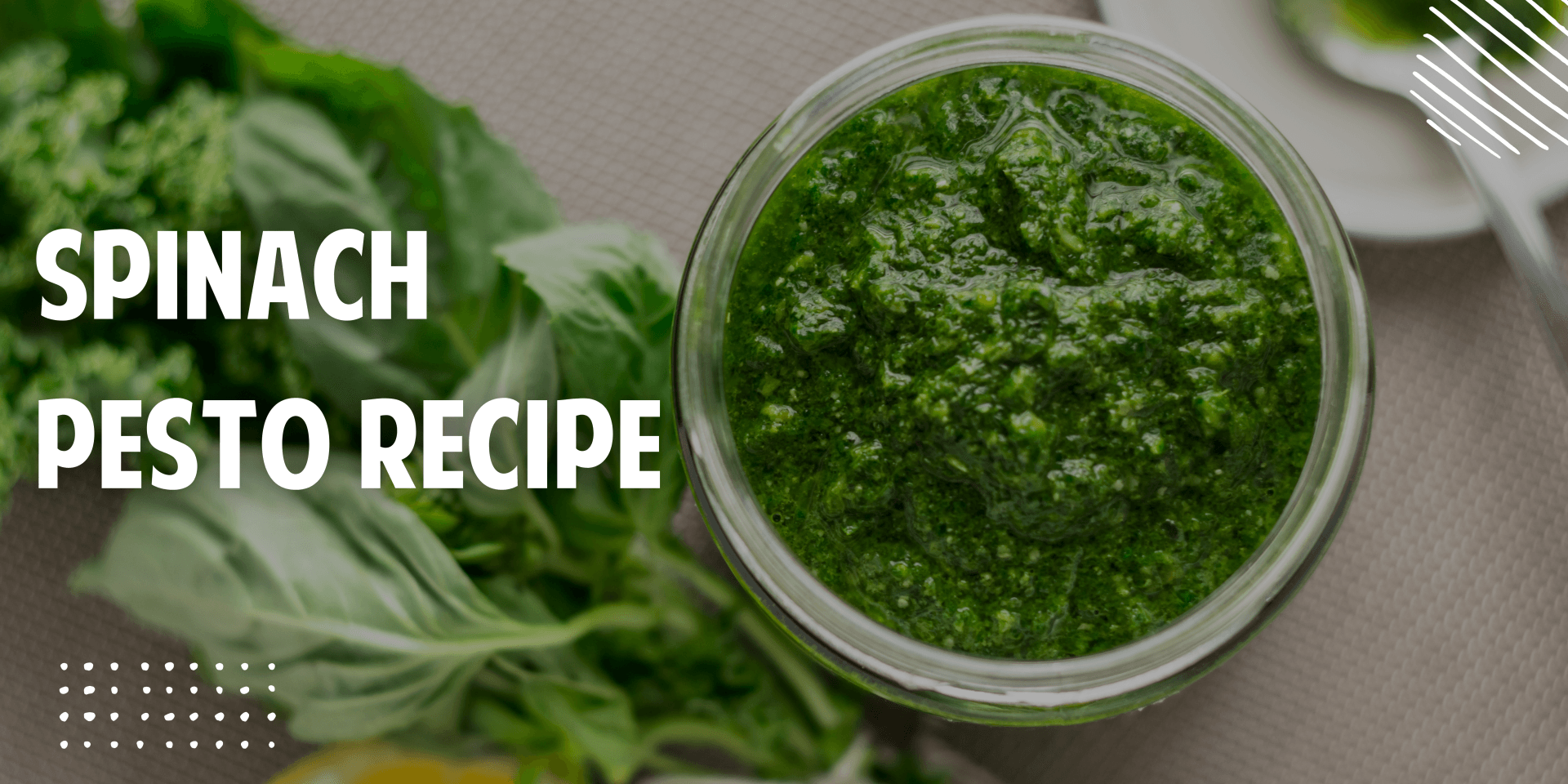 One of the best ways to incorporate more veggies into your diet is to blend them into your food —creatively. And nothing is more versatile than spinach. 
Spinach is one of the best veggies for you because it packs a great amount of Vitamin K, Vitamin A, Vitamin B12, Vitamin E, calcium and Vitamin C. 
When spinach is blended or mixed into foods it takes on the flavor of those foods so you can hardly taste it. 
What's great about this Spinach Pesto recipe is that it is versatile and you can make it with spinach that's on the wilted side. 
Traditional pesto sauces can be up to 50% pure fat. And while yes, the fat in traditional pesto is the healthy kind, it packs a heavy punch in regards to calories. This healthier version swaps out the olive oil for plain Greek yogurt, which saves you a lot of calories and adds in more protein.
It's also extremely easy to make. It's as simple as throwing all the ingredients into a food processor and pushing a button. 
So whip up this healthy delight and use it anywhere you'd use traditional pesto. Or even switch it out for red sauce on your next pasta dish — trust us, it's delicious. 
2 c fresh spinach

4 cloves of garlic chopped

1 c reduced-fat plain Greek yogurt

¼ c sundried tomatoes

½ c chopped fresh basil

⅓ c fresh chopped parsley

½ c parmesan cheese freshly grated

1 tbsp freshly squeezed lemon juice

2 tbsp pine nuts

Salt and fresh ground pepper to taste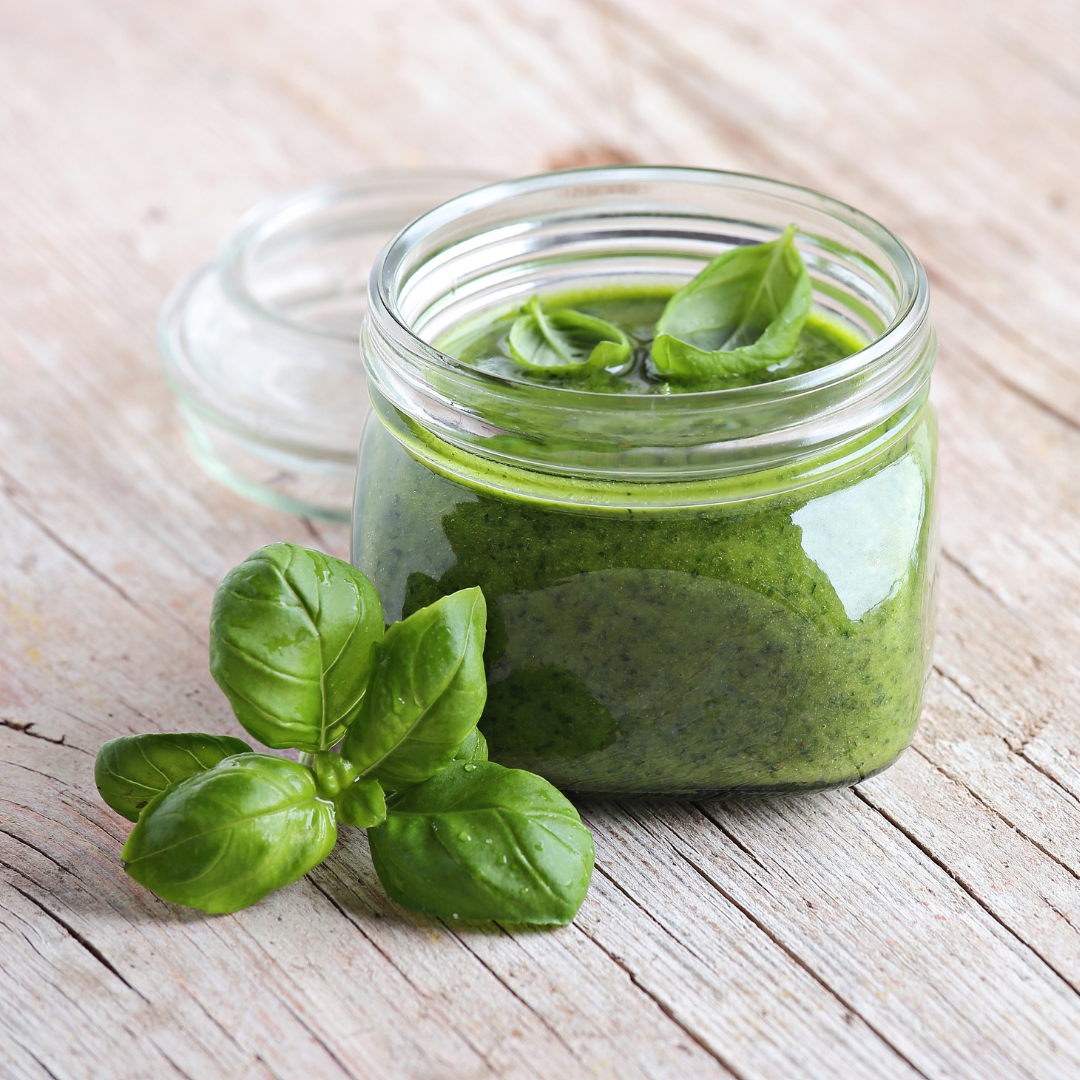 Instructions 
In a food processor combine the garlic and Greek yogurt. Pulse until the garlic is finely chopped.

Add in the spinach, basil, parsley, parmesan cheese, lemon juice, and pine nuts. Puree to a smooth consistency. Season with salt and pepper to taste.
Notes: Freeze in small portions for quick-fix sauces.

Bon appétit!