Healthy St Patrick's Day Treats the whole family can enjoy!
HEALTHY ST PATRICK'S


DAY TREATS THE
WHOLE FAMILY CAN ENJOY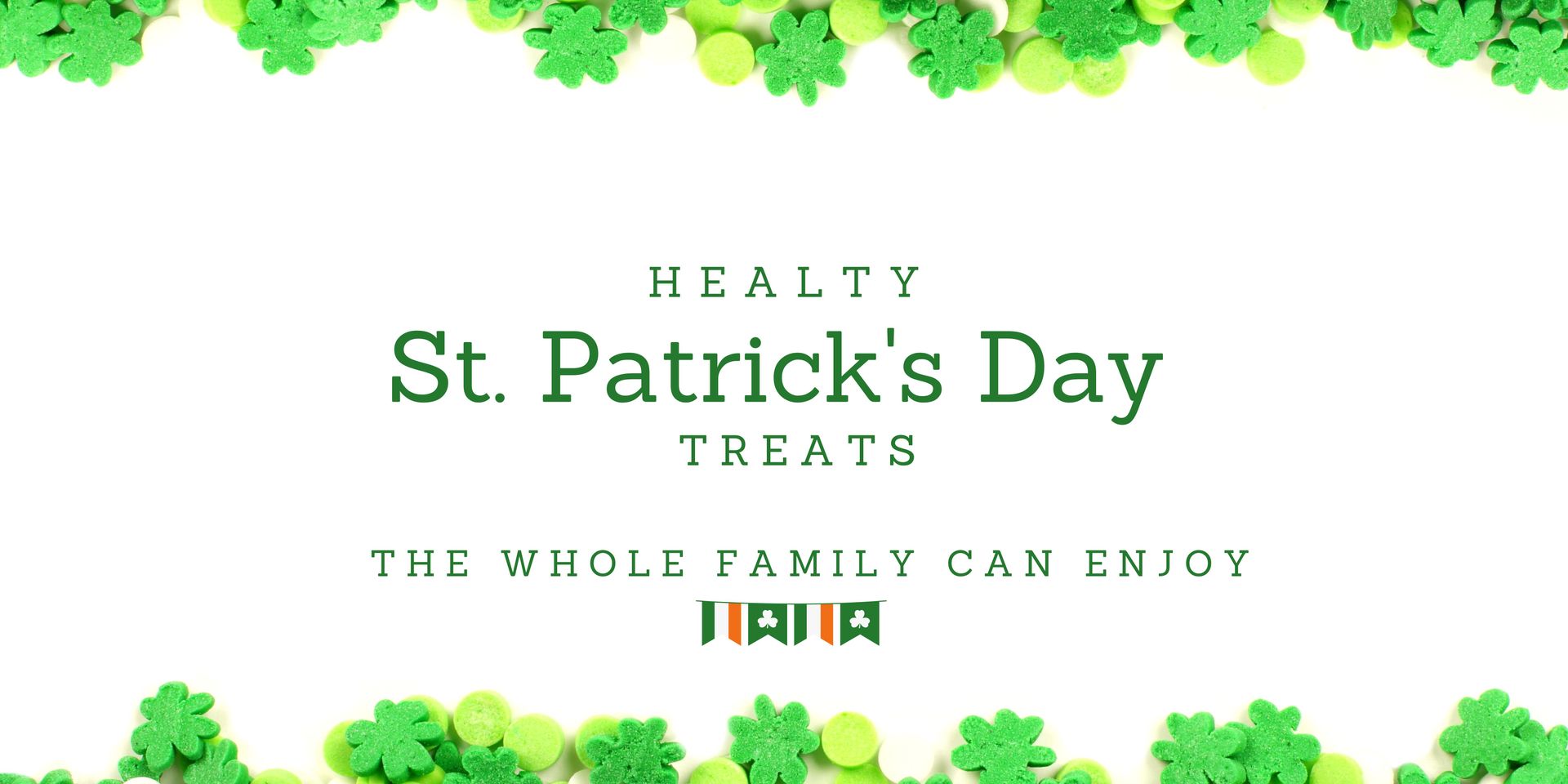 Healthy St. Patrick's Day Treats For the Whole Family

St. Patrick's Day is a great time to get creative in the kitchen and enjoy festive snacks! But you don't have to rely on unhealthy options to celebrate. 
With a few simple ingredients and minimal effort, you can make delicious and healthy St. Patrick's Day snacks that satisfy your cravings without compromising your health. 
From sweet treats like healthy but delicious shamrock cookies to savory dishes like Irish potato pancakes, there are plenty of ways to enjoy the holiday without sacrificing nutrition. 
So prepare for festive fun with these healthy St. Patrick's Day ideas!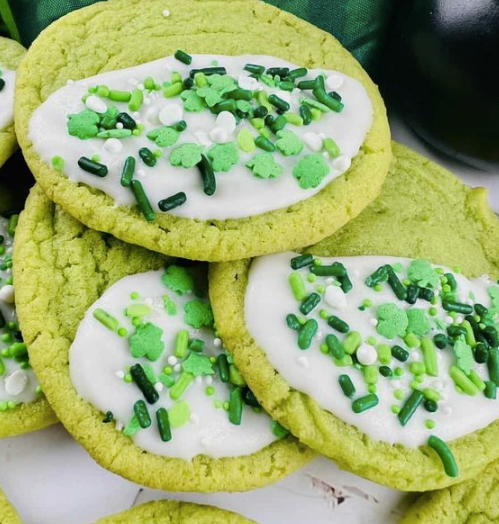 Ingredients
1 cup almond flour

1 cup coconut flour

1/4 cup coconut oil melted

1 cup granulated coconut sugar

1/2 tsp vanilla extract

1 banana ripe

1 pinch of sea salt

1 cup steamed spinach

Instructions 
Steam spinach in a microwave-safe bowl for 20 minutes. (Don't worry, the spinach flavor will disappear, and your family will never know it is in the cookies.)

Blend spinach and banana in a blender to make a creamy green mixture. (Blending the spinach into a creamy mixture with the banana is easier.)

Preheat the oven to 350 F.

Combine spinach cream, flours, oil, and sugar. 

Add in salt and combine.

Chill the dough for 30 minutes. 

Once chilled, roll in a ball and place on a cookie sheet.

Bake for 12 minutes or until the edges are golden brown



Healthy Irish Potato Pancakes
Ingredients
Two russet potatoes, grated

1 large zucchini, grated

½ yellow onion, grated

½ cup oat flour

1 teaspoon baking powder

½ teaspoon freshly ground black pepper

Instructions 
Preheat the oven to 425 degrees. Cover two sheet pans with parchment paper.

Spread half of the grated vegetables on a clean kitchen towel, then roll and wring the towel to draw out the excess moisture. 

Transfer to a large mixing bowl. Repeat with the remaining vegetables.

Combine the oat flour, baking powder, and pepper in a small bowl. 

Add to the vegetable bowl, and mix well, using your hands to distribute the flour and baking powder evenly.

Scoop about ¼ cup of potato mixture, and hand-shape it into a semi-tight ball. Flatten with your palms, and place the pancake onto the prepared pan. 

Repeat with the remaining mix, spacing the pancakes about 2 inches apart.

Bake for 12 minutes. 

Flip and bake for another 12 minutes or to your desired level of crispness. 

Serve at once. Top with the condiment of your choice.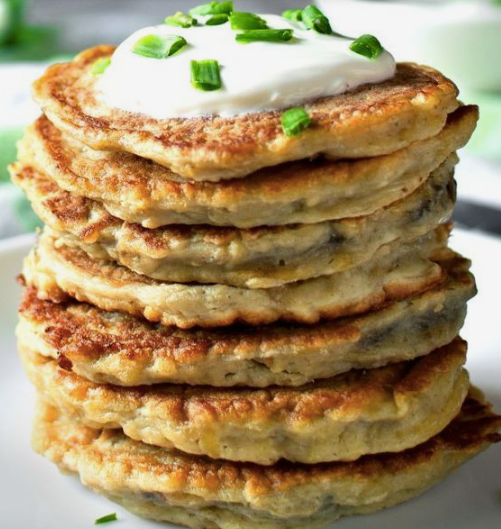 St. Patrick's Day Rainbow Veggie Platter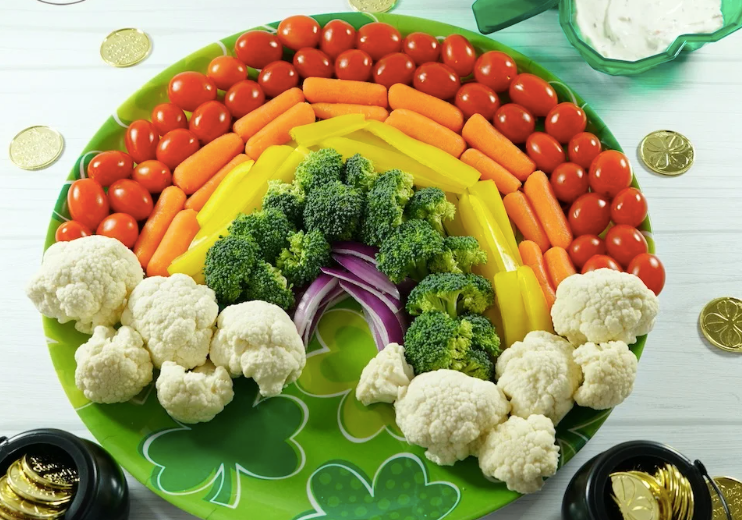 Ingredients
1-pint grape tomatoes

8 oz baby carrots

1 bell pepper sliced

1/2 head broccoli cut into florets

1/4 head cauliflower cut into florets

1/4 red onion sliced

14 oz Greek Yogurt Ranch Veggie Dip
Instructions
Wash all the vegetables

Remove the broccoli stem and cut the broccoli into bite-sized florets.

Cut around the stem of the cauliflower and remove the leaves around the base of the cauliflower. Break the cauliflower into bite-sized florets.

Slice the yellow bell pepper and red onion.

Arrange the vegetables around the platter in a semicircle, starting with the grape tomatoes on the outside.

Then, add the baby carrots, yellow bell pepper, broccoli, and red onion (in that order)

Arrange the cauliflower around the bottom of the rainbow so that they form a cloud shape.

Put ranch veggie dip in a shamrock bowl and enjoy!