Healthy Easter Recipes for the Whole Family
HEALTHY EASTER RECIPES FOR THE WHOLE FAMILY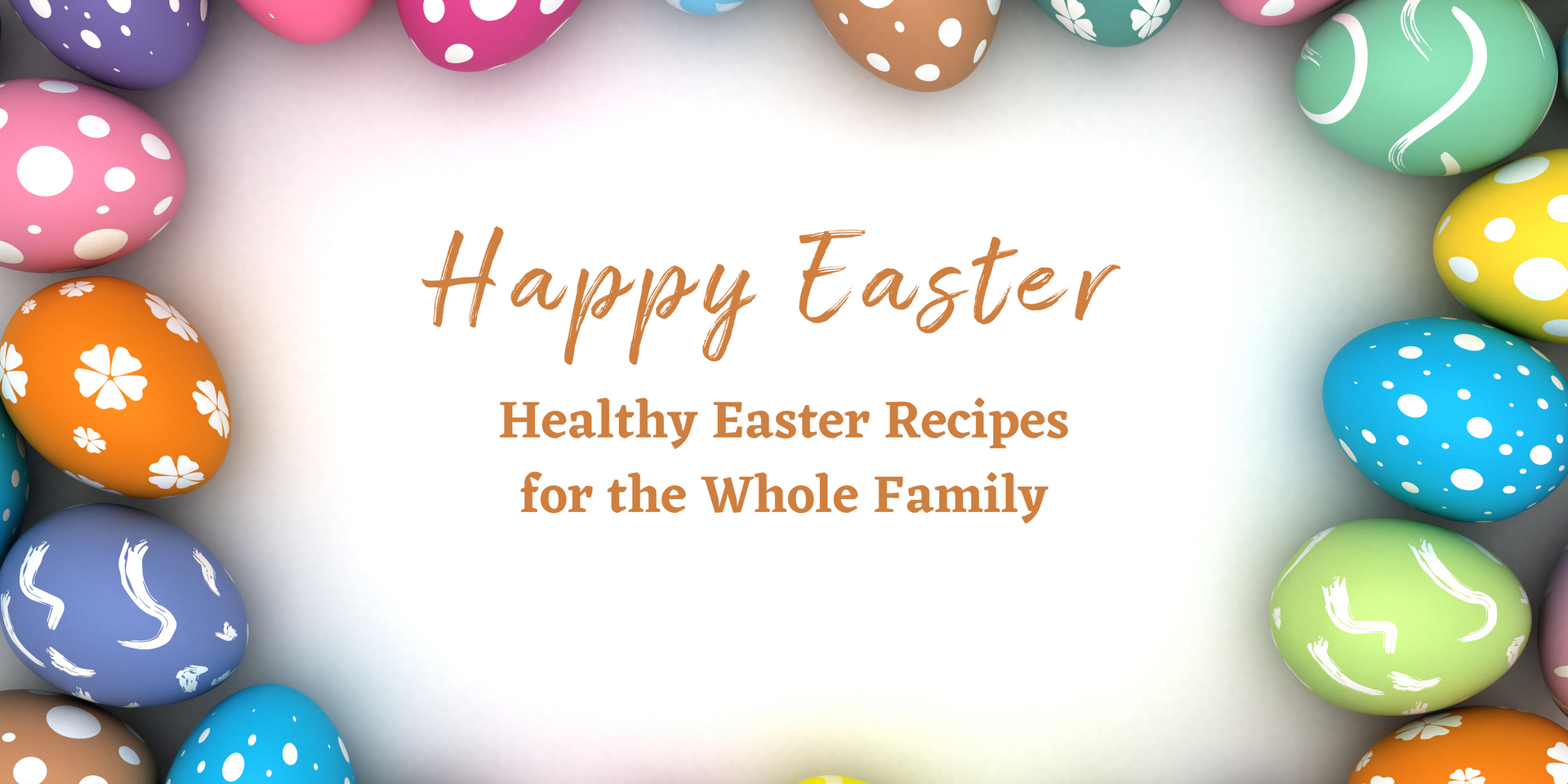 It's almost Easter! What's on your menu? 

Easter is often filled with fun memories, from dying eggs and egg hunts to families gathering around the table to enjoy a feast with special dishes you only prepare once or twice a year. 

But just like Thanksgiving or Christmas, you can often walk away from an Easter feast feeling, well, not so great once all the sugar, fat, and salt hit you. 

So to help keep your Easter a bit lighter and healthier, we're sharing four of our favorite healthy Easter recipes that the whole family can enjoy.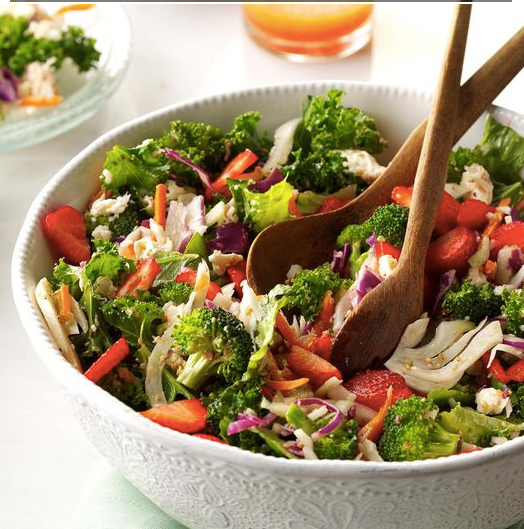 Ingredients
5 cups chopped fresh kale

3 cups torn romaine

1 package (14 ounces) of coleslaw mix

1 medium fennel bulb, thinly sliced

1 cup chopped fresh broccoli

1/2 cup shredded red cabbage

1 cup crumbled feta cheese

1/4 cup sesame seeds, toasted

1/3 cup extra virgin olive oil

3 tablespoons sesame oil

2 tablespoons honey

2 tablespoons cider vinegar

2 tablespoons lemon juice

1/3 cup pureed strawberries

Sliced fresh strawberries

Instructions 
1. Combine kale and romaine. Add coleslaw mix, fennel, broccoli, and red cabbage; sprinkle with feta cheese and sesame seeds. Toss to combine.
2. Stir together olive oil and sesame oil. Whisk in honey, vinegar, and lemon juice. Add pureed strawberries. Whisk until combined. Dress salad just before serving; top with sliced strawberries.

Ingredients
2 tablespoons brown sugar

1 tablespoon soy sauce

1 tablespoon butter, melted

1 tablespoon olive oil

1/2 teaspoon garlic powder

1/2 teaspoon ground mustard

1/2 teaspoon paprika

1/2 teaspoon pepper

1/4 teaspoon dill weed

Dash salt

Dash dried tarragon

Dash cayenne pepper

1 salmon filet (2 pounds)

Instructions 
1. Mix all ingredients except salmon; brush over salmon.

2. Place salmon, skin side down, on an oiled grill rack or a lightly oiled baking sheet. Grill, covered, over medium heat or broil 4 in. from heat until the fish just begins to flake easily with a fork, 10-15 minutes.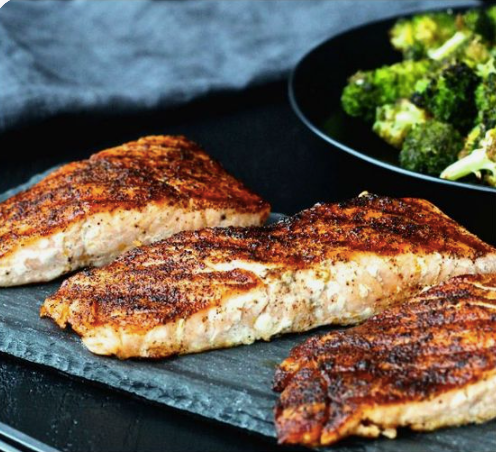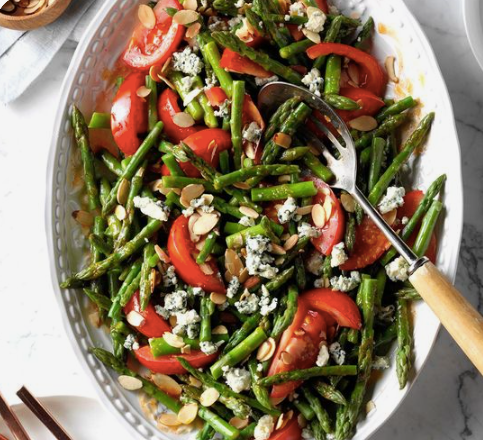 Ingredients
1-1/2 pounds fresh asparagus, trimmed and cut into 2-inch pieces

2 small tomatoes, cut into wedges

3 tablespoons cider vinegar

3/4 teaspoon Worcestershire sauce

1/3 cup sugar

1 tablespoon grated onion

1/2 teaspoon salt

1/2 teaspoon paprika

1/3 cup canola oil

1/3 cup sliced almonds, toasted

1/3 cup crumbled blue cheese, optional
Instructions
1. Bring 1 cup of water to a boil in a large saucepan. Add asparagus; cook, covered, until crisp-tender, 3-5 minutes. Drain; place in a large bowl. Add tomatoes; cover and keep warm.
2. Place vinegar, Worcestershire sauce, sugar, onion, salt, and paprika in a blender; cover and process until smooth. While processing, gradually add oil in a steady stream. Toss with asparagus mixture. Top with almonds and, if desired, cheese.
Ingredients
2 cups fresh strawberries, cut into 1/2-inch pieces

2 cups fresh blueberries

4 teaspoons of reduced-fat raspberry walnut vinaigrette

3/4 cup fat-free vanilla or Greek strawberry yogurt

2 teaspoons minced fresh mint

Unsweetened shredded coconut, optional

Instructions 
1. Place strawberries and blueberries in separate bowls. Drizzle each with two teaspoons of vinaigrette; toss to coat. In a small bowl, mix yogurt and mint.
2. Spoon strawberries into four parfait glasses. Layer each with the yogurt mixture and blueberries. If desired, top with coconut.